ExecutiveBound's Fearless Leadership Mastermind™ is a unique solution supporting high-performing women in business, science, technology, engineering, and math (STEM) fields, Fortune 500 companies, financial services, and other industries, and their teams to unlock their true potential. The comprehensive approach and curriculum address women's unique challenges in often competitive, male-dominated environments and offer personalized online leadership training, coaching, support, tools, and strategies to help them achieve their goals. This structure helps female members of ExecutiveBound accelerate in developing leadership skills, growing, and advancing in their careers.  
5-Star Testimonials Include:
"The Fearless Leadership Mastermind™ program has been a personal and professional game-changer for me! Now I have more tools to continue to grow as a leader, to build mutually beneficial relationships, and to take care of myself, my team, and the people I care about."  Kathy McKeon, Senior Account Executive
"The program gave me the ability to remain poised and confident in stressful situations. I was also able to identify and harness my Unique Value Proposition and leadership competencies. These insights increased my self-confidence, authenticity, and sense of purpose. I feel this program offers great value in a safe, supportive environment to develop leadership and life-coping skills and to allow me to be my best Self. I would highly recommend the Fearless Leadership Mastermind to my colleagues and friends." Johnna Gingerelli, Business Excellence Program Manager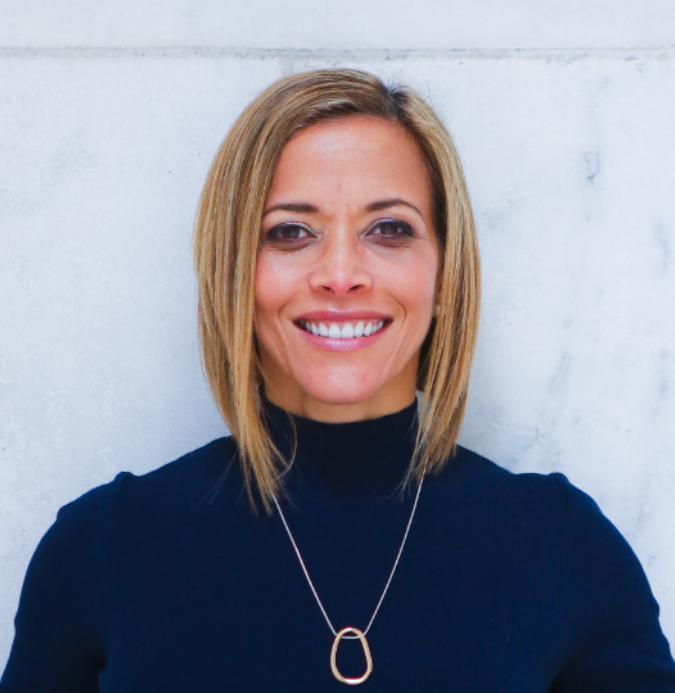 "When I joined the program, I was a manager with ten people reporting to me in Argentina. I couldn't find the career opportunities I was looking for. Everything is changing as I'm moving to the U.S. for a Director position [within my company] with 19 people reporting to me. Making this investment in myself was absolutely worth it."  Mercedes Tarlati, Director, Head of Study Design
ExecutiveBound's proven approach to leadership development encourages talented women leaders to retool, stretch and push themselves as they gain a clear leadership vision and direction. The coach's meaningful insights, tangible skills, and knowledge help talented women grow and advance in their roles. Women network with peers on a similar path, break through internal and external barriers, access new ideas and resources (like their exclusive community), and develop the confidence to focus on the business growth and personal well-being of their teams, organizations, communities, and families.
About ExecutiveBound
ExecutiveBound is an innovative leadership development and career advancement company dedicated to accelerating professional growth and developing senior leaders to create inclusive workplaces that promote business growth, high-performing teams, and personal well-being. ExecutiveBound offers transformational keynotes, coaching, and training programs that support organizations to grow by developing inclusive leaders and cultivating a workplace culture of inclusivity, belonging, and well-being,
What makes the ExecutiveBound's Fearless Leadership Mastermind™ solution unique?
The ExecutiveBound's Fearless Leadership Mastermind™ solution surpaseds the more popular leadership programs available in the marketplace by delivering tangible benefits for women and the organizations that sponsor them. 
Compared to more popular university leadership development programs like eCornell, Wharton, Harvard, Chicago Booth, and NYU's training, all are good and improve leadership skills. However, ExecutiveBound's Fearless Leadership Mastermind™ approach, depth, and breadth vary significantly from those.  
ExecutiveBound's Fearless Leadership Mastermind™ solution focuses on individuals building self-confidence and the knowledge base of effective leadership behaviors from the inside out. It also focuses on the overall leadership experience, such as engaging mastermind discussions on strategic goals, identifying strengths, areas for growth, and assessing limitations and risks. It is a collective learning experience among a small cohort of up to 10 female leaders. They can openly explore their unique leadership styles within a safe, supportive environment–fertile ground for women's growth. The Fearless Leadership Mastermind™ also targets women-specific business challenges in the workplace, like unconscious biases, self-imposed limitations, i.e., imposter syndrome, and mindset and resilience training. They become more self-aware and learn to integrate masculine and feminine energies to lead, engage and influence high-performing teams without burning out. The program supports female leaders to invest in their development and career growth journey. 
Finally, their program is more interactive and personalized than university programs, providing additional mentorship and support. It includes group and private coaching with a certified coach who helps them identify strengths and decode their blind spots. It addresses women's busy lifestyles by extending the online training period to six months and minimizing the time commitment per week. 
About Dr. Ginny A. Baro, Ph.D., MBA, MS, CPC, CEO
Dr. Baro immigrated to the U.S. at age 14 with nothing more than a dream. Today, she is an award-winning international transformational speaker and leadership coach, career strategist, and #1 bestselling author of 'Healing Leadership,' 2021 and 'Fearless Women at Work,' 2017. 
She has transformed the lives of thousands of leaders and executives around the world. With over 25 years of experience in financial services and technology, Dr. Baro brings a wealth of knowledge and expertise to her coaching, consulting, books, and speaking engagements. Named one of the Top 100 Global Thought Leaders, Dr. Baro specializes in developing talented female leaders by delivering keynotes, leadership, and coaching programs for organizations, employee resource groups, and Fortune 500s. She's been a Leadership Coach for McKinsey&Company's Hispanic/Latino Executive Program and a subject matter expert on Personal Branding since 2021. 
She earned a Ph.D. in Information Systems, an MS in Computer Science, an MBA in Management, and a BA in Computer Science and Economics. She is a Certified Professional Coach (CPC) accredited by the International Coaching Federation (ICF). 
Her expertise, passion, and commitment to helping leaders and women make her an invaluable resource to any organization looking to unlock the full potential of their talent and achieve success in their business. 
According to Dr. Baro, "At ExecutiveBound, we are committed to diversifying leadership. Our mission is to help women advance in their careers with a unique leadership development program designed by women for women and focused on supporting them to grow and move into senior ranks. We know firsthand that getting this help matters. Like many other women in business, It wouldn't have been possible to become the leaders we are today without that support."
Media Contact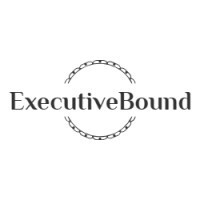 Company Name
ExecutiveBound
Contact Name
Dr. Ginny A. Baro
Phone
+1 (201) 388-6318
City
Frankford
State
New Jersey
Country
United States
Website
https://www.executivebound.com/