New York, NY – Technology has revolutionized plastic surgery over the past decade. Today, individuals can change aspects of their bodies without invasive surgery or long recovery times. When eating habits or workout routines fail to get rid of stubborn belly fat, slim down triceps, or provide a toned appearance, Dr. John Cole uses Emsculpt Neo in NYC to shape bodies. He operates out of ForHair NYC Restoration Clinic, a hair transplant facility passionate about helping patients regain their confidence by reversing the effects of hair loss. 
Dr. John Cole is a top-ranked hair transplant surgeon who pioneered proprietary hair loss solutions for men and women. His trademark Cole Isolation Technique and FUE hair transplant method reverse hair thinning and baldness while minimizing scarring/other effects of transplant procedures. Dr. Cole has practiced restorative surgery for decades, giving him an in-depth experience of the industry's trends and patients' needs. Together with his team, they offer Emsculpt NEO, Biote, Emsella, and Emtone treatments. 
Emsculpt NEO is an FDA-approved non-invasive treatment that tones and builds muscles while burning fat. According to previous studies, the body shaping treatment increases muscle growth by 25% and decreases fat by 30%, making it the most effective fat reduction technique currently on the market. Besides providing desired results, Emsculpt treatments require short 30-minute painless sessions, eliminating the extensive pre/post-surgery preparation requirements. During a session, the treatment works by contracting muscle tissue around 20,000 times to generate a more toned look.
Emsculpt NEO uses radiofrequency (RF) heating for fat reduction and high-intensity focused electromagnetic (HIFE) equipment to tighten muscles. Since the procedure is virtually painless, patients feel a warming or tingling sensation during treatment, allowing them to relax comfortably or listen to music. Its three types of applicators tone the biceps, triceps, obliques, abdomen, inner/outer thighs, buttocks, and calves. Clients who use Emsculpt NEO experience slimmer physiques, natural-looking fat reduction appearances, firmer muscles, and long-lasting results. While no specific requirements/preparations are needed before receiving an Emsculpt NEO treatment, Dr. John Cole advises patients to wear comfortable clothing for the visit to ease movement and comfort. At a consultation, he gives patients details of what to expect before, during, and after treatment sessions. 
ForHair NYC Restoration Clinic – Dr. John Cole receives high praise for being one of the top-rated hair transplant centers in New York. The team of highly-qualified specialists takes extreme care in helping patients achieve their hair restoration goals. 
"Patient satisfaction is the cornerstone of Forhair's hair restoration approach. Our natural precision, eye for detail, and attentiveness to our patients have led to our worldwide reputation for excellence. Find out how we can help you achieve the look, feel, and confidence you've been dreaming of." – Company Representative. 
Dr. John Cole's Emsculpt NEO and signature hair transplant approaches involve customized solutions suited to each patient's unique needs. They encourage toned muscles and maximum hair growth, creating natural-looking physiques and hairlines. To schedule a consultation, visit their website or call 678-566-1011. ForHair NYC Restoration Clinic – Dr. John Cole is located at 35 W 45th St 3rd Fl Suite 3, New York, NY, 10036, US. 
Media Contact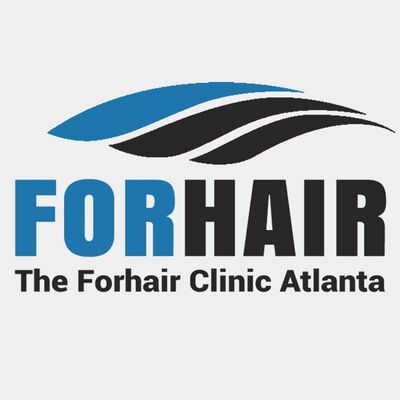 Company Name
ForHair NYC Restoration Clinic – Dr. John Cole
Contact Name
Nikolas Cole
Phone
678-566-1011
Address
35 W 45th St 3rd Fl Suite 3
City
New York
State
New York
Postal Code
10036
Country
United States
Website
https://www.forhair.com/forhair-nyc