Homewood, AL: Mary Jane's CBD Dispensary has opened a new location in Homewood, Alabama. The top smoke shop in Homewood offers a range of products such as gummies, a type of edible infused with the chemical compound CBD. Also, the gummy bears on sale contain no THC, making them legal and available to Homewood customers looking for options that do not have the psychoactive effects of cannabis. Some available products include MJ CBD Full Spectrum/D9 MAX Cherry Mango, MJ Vegan Non-GMO gummies, and MJ CBD Full Spectrum Gummies.
In addition to gummies, customers interested in Online CBD Accessories have a wide range of options to choose from, whether they need assorted water pipes, grinders, or pen cartridges. Some popular products the shop has include Leaf Buddi Cartridge Pen Kit, MJCBD Tray, MJ Wood Grinder (Large), and King Palm Rollie (Slow Burning Rolls). The shop also has selected products for customers looking for Vegan only options and pet accessories.
The new Mary Jane's CBD Dispensary Smoke & Vape Shop also offers a full spectrum of CBD oils to customers looking for practical solutions to improve sleep quality and reduce inflammations, anxiety, and pain. They contain compounds found in the hemp plant, especially cannabinoids. Some options available include MJ Full Spectrum CBD oil citrus (in different quantities), MJ CBG/CBD Full Spectrum Tincture, and MJ Full Spectrum CBD Natural (in different measurements).  
Mary Jane's CBD Dispensary also offers CBD hemp flowers, which besides having no psychoactive effects, have health benefits. The available products include the MJ CBD Flower lifter, MJ's CBD pre-roll cigarettes, and MJ CBD Hemp 1g pre-rolls (assorted flavors).
The new shop also sells CBD topicals to customers interested in CBD-infused balms, lotions, and oils for skin use. Whether they want the CBD topicals to alleviate pain, soreness, or other related symptoms, the available products are 100% natural with no known side effects. The most popular options include MJ Delta 8 Roll On Pain Relief (in different quantities), MJ CBD Pain Away Gel Roll-On, and MJCBD Spa Massage Oil, among others. 
In addition to the inventory, the new store has a highly trained staff. They assist customers interested in learning more about cannabis-related products or accessories. Thanks to the help, customers can buy products and accessories of their choice using various payment options, from PayPal to MasterCard and Visa. The new CBD dispensary also offers delivery services to all US states.
Customers can visit the website to learn more about the new location, CBD products, and accessories. Mary Jane's CBD Dispensary is located at 231 State Farm Pkwy suite 107, Birmingham, AL 35209, US. 
Media Contact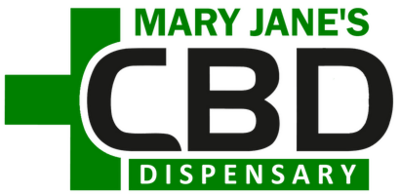 Company Name
Mary Jane's CBD Dispensary
Contact Name
Alex Abdul
Phone
(205) 848-2210
Address
231 State Farm Pkwy suite 107
City
Birmingham
State
AL
Postal Code
35209
Country
United States
Website
https://mjcbdd.com/top-tobacco-cbd-vape-shop-mary-janes-cbd-homewood