Dogs are known to provide emotional support, companionship, and numerous opportunities for physical activity. To achieve all that, the furry friend must have a set of good behaviors. Luckily, MLK9 Dog Training offers various training programs aimed at helping both in building stable and long-lasting bonds. Additionally, the certified trainers have a decade of experience and have trained thousands of dogs of various breeds and temperaments.
One of MLK9's offerings is behavior modification. The program is available to dogs exhibiting different signs of aggression, including snapping, biting, or destructive behaviors such as chewing furniture. Since aggression varies from dog to dog, the trainer evaluates them before putting them in a 6-week program. They then build a connection with the dog before fixing the aggressive behavior. 
MLK9 Dog Training also offers a puppy training program to new puppies and those exhibiting bad behaviors such as biting, barking excessively, chewing furniture, or urinating inside the house. For comprehensive training, the sessions are in a safe and controlled environment, which allows puppies to interact with other people and animals. Additionally, they offer socialization, basic obedience, potty, crate, and leash training. 
For the training to have more impact on the dog, the trainers may recommend a board and train program. As the name suggests, the owner must leave their dog at the facility for weeks depending on the training needed and other factors. Besides offering multiple lessons and a lifetime guarantee (for the 4 and 6-week programs), the school offers a free consultation. 
MLK9 Dog Training also provides day training. While the dog does not spend as much time with other animals as the board and train option, it still receives personalized training from the experienced team. Using different techniques and lessons, the trainers help the furry friend learn and master obedience and other important skills. 
In addition, they offer dog group training. The program is available to dog owners with friendly and well-socialized dogs that enjoy being around other animals and people. Additionally, dog owners seeking to train their dog's obedience or socialization can reach out to the training team to sign up.  
Speaking about the school and training, one dog parent commented: "From the first call with KLM9 through training, the trainers have been clear, honest, straightforward, and spot on about our dogs' needs. At the time, our puppy, Augustus, was a chaotic hot mess… Augustus went through the six-week off-leash program. The difference between Augustus before and after is extreme. Augustus is such a great-behaved puppy." 
Dog parents interested in any of the training programs can contact the team at (865) 657-1109. To visit MLK9 Dog Training, head to 4545 N Wildwood Rd, Maryville, TN 37804, US, or check their website for more information. 
Media Contact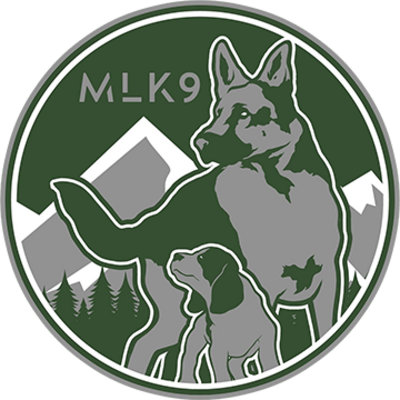 Company Name
MLK9 Dog Training
Contact Name
Mike Lilley
Phone
(865) 657-1109
Address
4545 N Wildwood Rd
City
Maryville
State
TN
Postal Code
37804
Country
United States
Website
https://www.mlk9.com/