Huntsville, TX – Wischnewsky Chrysler Dodge Jeep Ram Dealership has officially opened a new location in Huntsville. This will enable the dealer to serve more clients with ease as the newly launched location is accessible from the various corners of the city. The dealer has by far the largest selection of inventory around and still promises plenty more to come.
Wischnewsky Chrysler Dodge Jeep Ram Dealership has established itself as the go-to dealership for a wide range of new cars, SUVs, and trucks. The preferred dealer also has a  huge selection of used Dodge, Ram, Jeep, and Chrysler models available at their showroom and online. Their pre-owned vehicles are offered at some of the best possible prices that clients rarely leave without their dream car after visiting the dealership.
Wischnewsky Chrysler Dodge Jeep Ram Dealership also has a service department that extends exceptional car care services and excellent customer services to clients. The center is operated by certified technicians who are well-versed with all their vehicle models from the inside out. They handle scheduled maintenance, diagnostics, and repairs in a serene environment.
Besides car sales, service maintenance, and repairs, the car dealership also stocks vehicle parts and accessories. They also offer various incentives and specials every day and these can be accessed through the company website.
Wischnewsky Chrysler Dodge Jeep Ram Dealership is a premier dealer committed to offering top-notch services to every client that interacts with the company online or offline. The dealer has a knowledgeable and qualified sales team that always ensures clients get exactly what they are looking for. This sales team is well-versed with all the available car models and offers guidance depending on client needs and budgets.
The Wischnewsky Dodge dealership also has an outstanding team of finance experts who help clients get approval by offering guidance and advice. They have some of the best financing options for quality and affordable cars, and rarely will a client walk out without their dream car due to financing issues. The team always ensures the process of accessing loans or lease is as seamless as possible.
All the vehicles available for sale at the dealership are also listed online which clients can access from the comfort of their homes. They can select their preferred vehicle, access the various details and contact the sales team to complete the process online.
Wischnewsky Chrysler Dodge Jeep Ram Dealership is one of the most trusted and reliable car dealers in Texas with a mission to be the automotive home for Huntsville drivers. The dealer aims to take the guesswork out of the car-buying process and to provide the ultimate experience for all buyers.
Wischnewsky Chrysler Dodge Jeep Ram Dealership is located at 151 I-45, Huntsville, Texas, 77340, US. Visit the company's website to view a variety of vehicles and for more information on their services.
Media Contact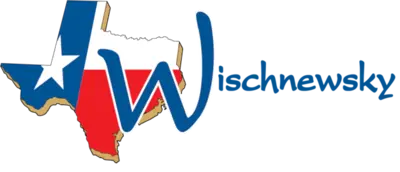 Company Name
Wischnewsky Chrysler Dodge Jeep Ram Dealership
Contact Name
Wischnewsky Chrysler Dodge Jeep Ram Dealership
Address
151 I-45
City
Huntsville
State
Texas
Postal Code
77340
Country
United States
Website
http://wischnewskydodge.com/