Pocatello, ID – Over the past few years, rapid advances in medicine, progressive specialization, and technology have allowed individuals to see more disconnected and fragmented parts of a whole, with very few medical professionals taking a holistic patient-centered approach. Integrated Counseling and Wellness believes in reconnecting the disparate parts of an individual, family, and community to create long-term wellness, healthy lifestyles, and optimal mental health. The team uses empirically-based interventions to make treatment plans that address each patient's healing and wellness goals. While they embrace holistic treatment, they may use one of the therapies if clinically indicated to help patients on their journeys.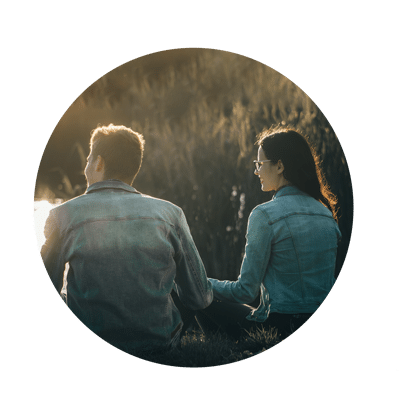 Mental health issues are common, leading many people to lose motivation in their daily lives. They can become overwhelming, making it hard to know how to cope or react in productive, healthy ways. Although most people go through periods of increased stress and anxiety, various factors contribute to being wrapped up in thoughts and emotions. Fortunately, Integrated Counseling and Wellness Pocatello empower patients to live calmer and more peaceful lives. The team treats patients with anxiety, ADHD, addiction, depression, behavioral/eating disorders, stress, PTSD/trauma, and many more. They use mindfulness, breathing exercises, psycho-education, and other integrated techniques to create a safe space, support system, compassionate therapeutic perspectives, and patient confidence. 
Families and couples undergoing trials of grief, anger, guilt, or challenging feelings that cause conflict and a mental cloud can visit the clinic for couples counseling and family therapy. Counselors help spouses and children struggling with substance abuse, dealing with financial/behavioral problems, going through mental illness in the home, living with special needs family members, and grieving the loss of a loved one. Through family therapy and pre-marital, marriage, infidelity, divorce, and disruptive behavior counseling, spouses/partners and families can get through tough times, open lines of communication, protect their futures, learn about healthy conflict resolution techniques, and improve relationships. 
Besides family, couples, and wellness services, the clinic offers online psychiatric medication management. Psychiatric nurse practitioners use evidence-based treatments to prescribe mental health medication while working collaboratively to give the correct diagnoses, extensive resources, and guidance for calmness and symptom reduction. Call (208) 747-8050 or visit http://integratedcounselingandwellness.com/locations/pocatello to schedule an appointment. Integrated Counseling and Wellness is located at 155 S 2nd Ave Suites E, Pocatello, ID, 83201, US. 
Media Contact

Company Name
Integrated Counseling and Wellness
Contact Name
Brandon Browning
Phone
(208) 747-8050
Address
155 S 2nd Ave Suites E
City
Pocatello
State
ID
Postal Code
83201
Country
United States
Website
https://integratedcounselingandwellness.com/